Des maths...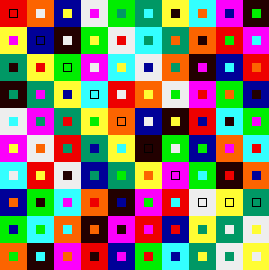 retour sur la page principale en français
back to the English main page
Interests.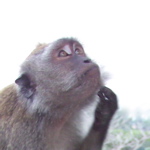 My field of researched addresses various related aspects of group theory, including
aspects of group theory involving unitary representations, such as Kazhdan's Property (T), Haagerup Property and their variants;
the space of (marked) finitely generated groups;
structural results about groups and locally compact groups;
the large-scale geometry of groups, including, among others, connected solvable Lie groups.
I'm also interested in Lie algebras, graded Lie algebras and their homology, and their relation to the geometry of groups.

My list of publications on MathSciNet (MathSciNet searches on Author = "Cornulier" or "de Cornulier" result in partial lists)




Main survey works.

Mémoire d'habilitation à diriger les recherches (HDR) (15 mai 2014, in French, 36 pages) This is a summary of part of the research performed after PhD, until the habilitation defense. In the French system, the HDR diploma is required in order to supervise PhD students.

Publications, submitted papers and prepublications.
Reminder: in accordance to the custom in mathematics, the authors of an article are systematically listed in alphabetical order. In particular, the use of "Alpha et al." in bibliographies should be avoided, and the listing of articles by Google mentioning only the first named author should be considered as a damaging nuisance.


Near actions, commensurating actions, piecewise groups...
Near actions (169 pages, pdf)
(with Octave Lacourte) On groups of rectangle exchange transformations (35 pages, pdf)
Realizations of groups of piecewise continuous transformations of the circle (23 pages, pdf, J. Mod. Dyn. 16 (2020), 59-80)
On the space of ends of infinitely generated groups (27 pages, pdf), Topology Appl. 263 (2019) 279-298.
Property FW and 1-dimensional piecewise groups (10 pages, pdf), C. R. Math. Acad. Sci. Paris 359 (2021), 71-78.
Commensurating actions for groups of piecewise continuous transformations (66 pages, pdf), Ann. H. Lebesgue 4 (2021), 1457-1520.
The papers "Regularization of birational actions of FW groups", and the paper with Serge Cantat "Commensurating actions of birational groups and groups of pseudo-automorphisms", classified below in "birational transformations" also deal with commensurating actions.
The survey "Group actions with commensurated subsets..." linked above of course belongs on this category.
Irreducible lattices, invariant means, and commensurating actions. (31 pages, pdf), Math. Z. 279(1) (2015) 1-26.
(with Yves Stalder and Alain Valette) Proper actions of wreath products and generalizations. (28 pages, pdf), Trans. Amer. Math. Soc 364 (2012), 3159-3184.
(with Yves Stalder and Alain Valette) Proper actions of lamplighter groups associated with free groups. (6 pages, pdf); C.R. Acad. Sci. Paris, Ser I 346 (2008) 173-176.
Lie algebras
Gradings on Lie algebras, systolic growth, and cohopfian properties of nilpotent groups (48 pages, pdf, Bull. Soc. Math. France 144(4) (2016) 693-744) Note: the first version of this paper was entitled "Carnot Lie algebras, field extensions, and systolic growth".
On the Koszul map of Lie algebras (39 pages, pdf, Forum Math. 28 (2016), no. 1, 101-128.)
Nilpotent Lie algebras and systolic growth of nilmanifolds (31 pages, pdf), Int. Math. Res. Not. IMRN 2019, no. 9, 2763-2799.
The paper below with Romain Tessera "Geometric presentations of Lie groups and their Dehn functions" also includes entire sections devoted to Lie algebras, as well as the paper "On sublinear bilipschitz equivalence of groups".
Large-scale geometry
Hilbert spaces, Haagerup Property, Property T, Property FW, etc.
(with Romain Tessera) On the vanishing of reduced 1-cohomology for Banachic representations. (43 pages, pdf), Ann. Inst. Fourier 70 (2020), no. 5, 1951-2003.
(with Alain Valette) On equivariant embeddings of generalized Baumslag-Solitar groups (24 pages, pdf), Geom. Dedicata 175 (2015) 385-401.
(with Romain Tessera) A characterization of relative Kazhdan Property T for semidirect products with abelian groups. (16 pages, pdf), Ergodic Theory Dynam. Systems 31 (2011), 793-805.
(with Bachir Bekka) A spectral gap property for subgroups of finite covolume in Lie groups. (9 pages, pdf), Colloquium Math. 118 (2010) 175-182.
Both papers with Yves Stalder and Alain Valette, classified here in "commensurating actions", deal with the Haagerup Property too.
(with Raf Cluckers, Nicolas Louvet, Romain Tessera, and Alain Valette) The Howe-Moore property for real and p-adic groups. (25 pages, pdf), Math. Scand. 109(2) (2011) 201-224.
(with Romain Tessera and Alain Valette) Isometric group actions on Hilbert spaces: structure of orbits. (12 pages, dvi ,pdf ), Canadian Math. J. 60 (2008), no. 5, 1001-1009.
(with Romain Tessera and Alain Valette) Isometric group actions on Banach spaces and representations vanishing at infinity. (28 pages, pdf ); Transform. Groups 13 (2008), no. 1, 125--147.
(with Romain Tessera and Alain Valette) Isometric group actions on Hilbert spaces: growth of cocycles. (24 pages, pdf ), Geom. Funct. Anal. 17 (2007), 770-792.
Dense subgroups with Property (T) in Lie groups. (9 pages, dvi ,pdf ); Comment. Math. Helv. 83(1), 55-65, 2008.
Finitely presentable, non-Hopfian groups with Kazhdan's Property and infinite outer automorphism group.(8 pages, corrected version pdf; erratum (2010) pdf (2010) to 2007 published version; pdf; ArXiv); Proc. Amer. Math. Soc. 135, 951-959, 2007.
Kazhdan and Haagerup Properties in algebraic groups over local fields. (11 pages, dvi ,pdf ); ArXiv); J. Lie Theory 16, 67-82, 2006.
Kazhdan property for spaces of continuous functions. (4 pages, dvi ,pdf ); Bull. Belg. Math. Soc. 13(5), 899-902, 2007. Note: the previous versions of this paper were entitled "Kazhdan property for function spaces".
Abstract group theory and miscellaneous

▬ Chabauty topology (space of marked groups, spaces of subgroups, etc.)
Some more unpublished papers and lecture notes.

2007-2999
Near actions (lectures in IMPAN, Warsaw, April 2019): pdf, 22 pages and many figures.
A course in Lie algebras (based on 12-hour lectures in automn 2018) pdf, 37 pages.
Exemples de groupes non C*-simples, d'après Haagerup-Olesen et Le Boudec (notes d'un groupe de travail) pdf
Slides on commensurating actions, Properties FW and PW, pdf, 2012.
Lectures in Shanghai on Kazhdan's Property T, Noncommutative geometry meeting, July 2012 (in English, 24 pages, pdf).
Notes on groups with exponential Dehn function (5 pages, in English pdf)
Property T for linear groups over rings, after Shalom (Feb. 2007, 4 pages, in English; pdf)
Fixed points and almost fixed points, after Gromov and V. Lafforgue (Dec. 2006, 3 pages, in English; pdf)
Compactly presented groups. (in English; pdf ); Lectures in Fudan University, Shanghai, July 29 - August 2, 2007.
Large scale simple connectedness in geometric group theory. (in English; pdf ) These two lectures notes were eventually expanded into the book published with Pierre de la Harpe.

2004-2006
Ma thèse (décembre 2005). (English with introduction in French; pdf )
Semisimple Zariski closure of Coxeter groups. (6 pages, in English; pdf , arXiv math/1211.5635)
A note on quotients of word hyperbolic groups with Property (T) (in English, 2 pages, arXiv math/0405193)
Caractérisation des groupes préservant une probabilité sur l'espace projectif (sur un corps local). (in English; dvi ,pdf )

2001-2003 All papers below were written in French
Une preuve de la classification des huit géométries modèles de Thurston de dimension 3. (pdf )
Une introduction à la propriété (T) de Kazhdan. Cet exposé contient une démonstration du fait que SL(n,R) est un groupe de Kazhdan si n≥3. (dvi ,pdf)
Le théorème de la borne supérieure de McMullen: il s'agit d'une borne supérieure explicite et optimale pour le nombre de faces de dimension donnée d'un polytope dont on a fixé la dimension et le nombre de sommets. C'est dans le cadre de mon mémoire de DEA (mai 2003, encadrement Raphaël Rouquier) que j'ai rédigé cette démonstration, qui fait appel à certaines notions d'algèbre commutative. (dvi ,pdf)
Un exposé sur le spectre du Laplacien d'une variété Riemannienne: définition et propriétés élémentaires du Laplacien, propriétés générales du spectre du Laplacien sur une variété riemannienne compacte, calcul dans le cas des sphères et des tores. (dvi ,pdf)
(Novembre 2002) Un exposé élémentaire sur les représentations complexes de dimension finie de SL(2,R). (dvi ,pdf)
Un calcul de Hom(ZX,Z): le groupe abélien libre Z(X) est canoniquement isomorphe à son "bidual" si et seulement si le cardinal de X est inférieur à un cardinal gigantesque. (dvi ,pdf)
Un exposé sur le paradoxe de Banach-Tarski et sur les groupes moyennables discrets: la duplication de la sphère est essentiellement une conséquence de la non moyennabilité du groupe SO(3,R) (vu comme groupe discret). Exposé de maîtrise (M1) encadré par Yves Coudène, juin 2001 (dvi ,pdf )
---
A rare paper by Giuseppe Vitali (1915): Sostituzioni sopra una infinità numerabile di elementi. Bollettino Mathesis 7: 29-31, 1915. (Scanned pdf). Up to my knowledge, this unheralded work is the first study of the group of all permutations of an infinite set.
---
Timothée L. Labinet, Projective varieties have countably many real forms (pdf).
---
Adara, Deneb Kaitos; Albireo; Procyon B, Canopus, Arcturus, Zefirka