O Gascuel, A Danchin


Protein export in prokaryotes and eukaryotes: indications of a difference in the mechanism of exportation
J Mol Evol (1986) 24: 130-142
P Masson, G Lenzen, JM Jacquemin, A Danchin
Yeast adenylate cyclase catalytic domain is carboxy
Curr Genet
(1986)
10:
343-352

J Daniel, A Danchin
2-ketoglutarate as a possible regulatory metabolite involved in cyclic AMP-dependent catabolite repression in Escherichia coli K12
Biochimie (1986) 68: 303-310

H De Reuse, E Touati, P Glaser, A Danchin
Low copy number plasmid vectors for gene cloning and for monitoring gene expression
FEMS Microbiology Letters (1986) 37: 193-197

A Danchin
Hérédité génétique, hérédité épigénétique
Confrontations psychiâtriques (1986) 27: 43-61


A Ullmann, A Danchin, F Gasser
Régulation de l'expression génétique: rôle de l'AMP cyclique. Microbiologie générale, protocoles expérimentaux
(1986) Hermann, Actualites Scientifiques et Industrielles, 151 pages
ISBN: 2705614168
---
I Saint Girons, AM Gilles, D Margarita, S Michelson, M Monnot, S Fermandjian, A Danchin, O Barzu
Structural and catalytic characteristics of Escherichia coli adenylate kinase
J Biol Chem (1987) 262: 622-629

B Boesten, G Lenzen, A Danchin, F O'Gara
Nucleotide sequence of a tRNAleu CAG gene from Rhizobium meliloti
Gene (1987) 55: 153-156

A Danchin
Membrane integration of carbohydrate transport in bacteria
Microbiol Sci (1987) 4: 267-269

A Danchin
The significance of split genes to developmental genetics
Adv Genet (1987) 24: 243-284

A Danchin
Escherichia coli and Saccharomyces cerevisiae adenylate cyclases: a case of phylogenetic convergence?
Isozymes Curr Top Biol Med Res (1987) 15: 141-151

G Lenzen, P Masson, JM Jacquemin, A Danchin
A TY1 element is inserted in the CYR1 control region of Saccharomyces cerevisiae strain AB320
FEBS Lett (1987) 219: 254-258

E Touati, A Danchin
Cloning and characterization of the pH 2.5 acid phosphatase gene, appA: cyclic AMP mediated negative regulation
Mol Gen Genet (1987) 208: 499-505

E Touati, A Danchin
The structure of the promoter and amino terminal region of the pH 2.5 acid phosphatase structural gene (appA) of E. coli: a negative control of transcription mediated by cyclic AMP
Biochimie (1987) 69: 215-221

---
H De Reuse, A Danchin
The ptsH, ptsI, and crr genes of the Escherichia coli phosphoenolpyruvate-dependent phosphotransferase system: a complex operon with several modes of transcription
J Bacteriol (1988) 170: 3827-3837

A Danchin, G Lenzen
Structure and evolution of bacterial adenylate cyclase: comparison between Escherichia coli and Erwinia chrysanthemi
Second Messengers Phosphoproteins (1988) 12: 7-28

O Gascuel, A Danchin
Data analysis using a learning program, a case study: an application of PLAGE to a biological sequence analysis
Proceedings of the European Conference on Artificial Intelligence, Munich, 1988 (ed. Pitman), pp 390-395
P Glaser, A Danchin, D Ladant, O Barzu, A Ullmann
Bordetella pertussis adenylate cyclase: the gene and the protein
Tokai J Exp Clin Med (1988) 13 Suppl: 239-252


P Glaser, D Ladant, O Sezer, F Pichot, A Ullmann, A Danchin
The calmodulin-sensitive adenylate cyclase of Bordetella pertussis: cloning and expression in Escherichia coli
Mol Microbiol (1988) 2: 19-30
P Glaser, H Sakamoto, J Bellalou, A Ullmann, A Danchin
Secretion of cyclolysin, the calmodulin-sensitive adenylate cyclase-haemolysin bifunctional protein of Bordetella pertussis
EMBO J (1988) 7: 3997-4004

S Lévy, A Danchin
Phylogeny of metabolic pathways: O-acetylserine sulphydrylase A is homologous to the tryptophan synthase beta subunit
Mol Microbiol (1988) 2: 777-783

M Mock, E Labruyere, P Glaser, A Danchin, A Ullmann
Cloning and expression of the calmodulin-sensitive Bacillus anthracis adenylate cyclase in Escherichia coli
Gene (1988) 64: 277-284



V Escuyer, E Duflot, O Sezer, A Danchin, M Mock
Structural homology between virulence-associated bacterial adenylate cyclases
Gene (1988) 71:293-298
A Roy, P Glaser, A Danchin
Aspects of the regulation of adenylate cyclase synthesis in Escherichia coli K12
J Gen Microbiol (1988) 134 ( Pt 2): 359-367

---
P Glaser, A Elmaoglou-Lazaridou, E Krin, D Ladant, O Barzu, A Danchin
Identification of residues essential for catalysis and binding of calmodulin in Bordetella pertussis adenylate cyclase by site-directed mutagenesis
EMBO J (1989) 8: 967-972

A Danchin, O Sezer, P Glaser, P Chalon, D Caput
Cloning and expression of mouse-brain calmodulin as an activator of Bordetella pertussis adenylate cyclase in Escherichia coli
Gene (1989) 80: 145-149

A Danchin
The tree and the ring. Hierarchical and acentered structures in biology []
The Cancer Journal (1989) 2: 285-287
A Danchin
The PTS after 25 years
FEMS Microbiol Rev (1989)
H De Reuse, S Lévy, G Zeng, A Danchin
Genetics of the PTS components in Escherichia coli K-12
FEMS Microbiol Rev (1989) 5: 61-67

P Glaser, A Roy, A Danchin
Molecular characterization of two cya mutations, cya-854 and cyaR1
J Bacteriol (1989) 171: 5176-5178

S Goyard, C Orlando, JM Sabatier, E Labruyere, J d'Alayer, G Fontan, J van Rietschoten, M Mock, A Danchin, A Ullmann
Identification of a common domain in calmodulin-activated eukaryotic and bacterial adenylate cyclases
Biochemistry (1989) 28: 1964-1967

P Lejeune, P Bertin, C Walon, K Willemot, C Colson, A Danchin
A locus involved in kanamycin, chloramphenicol and L-serine resistance is located in the bglY-galU region of the Escherichia coli K12 chromosome
Mol Gen Genet (1989) 218: 361-363

A Danchin
Homeotopic transformation and the origin of translation
Progress in Biophysics and Molecular Biology (1989) 54: 81-86

see further developments about the origin of life in




S Lévy, H De Reuse, A Danchin
Antisense expression at the ptsH-ptsI locus of Escherichia coli
FEMS Microbiol Lett (1989) 48: 35-38

E Peters, A Wilderspin, O Sezer, A Danchin
Cloning and restriction mapping of the adenylate cyclase from B. liquifaciens
Biochemical Society Transactions (1989) 17: 778-779
---
P Bertin, P Lejeune, C Laurent-Winter, A Danchin
Mutations in bglY, the structural gene for the DNA-binding protein H1, affect expression of several Escherichia coli genes
Biochimie (1990) 72: 889-891

A Beuve, B Boesten, M Crasnier, A Danchin, F O'Gara
Rhizobium meliloti adenylate cyclase is related to eucaryotic adenylate and guanylate cyclases
J Bacteriol (1990) 172: 2614-2621

M Crasnier, A Danchin
Characterization of Escherichia coli adenylate cyclase mutants with modified regulation
J Gen Microbiol (1990) 136 ( Pt 9): 1825-1831

V de Crécy-Lagard, P Glaser, P Lejeune, O Sismeiro, CE Barber, MJ Daniels, A Danchin
A Xanthomonas campestris pv. campestris protein similar to catabolite activation factor is involved in regulation of phytopathogenicity
J Bacteriol (1990) 172: 5877-5883


A Danchin
Une Aurore de Pierres. Aux origines de la vie
Le Seuil (1990), 276 pp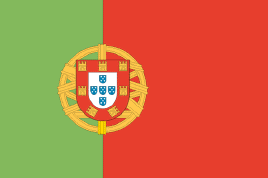 A Danchin
Portuguese translation: "Uma aurora de pedras. Nas origens da vida", Almedina, Coimbra, 1992
AM Gilles, H Munier, T Rose, P Glaser, E Krin, A Danchin, C Pellecuer, O Barzu
Intrinsic fluorescence of a truncated Bordetella pertussis adenylate cyclase expressed in Escherichia coli
Biochemistry (1990) 29: 8126-8130

P Glaser, A Danchin, O. Barzu, A Ullmann
Bordetella pertussis adenylate cyclase. IIIrd European Workshop on Bacterial Protein Toxins, Urbino (Italie), 3-6 Juillet 1989.
In: "Bacterial Protein Toxins" (1990), Zbl Bakt Suppl 19, pp 375-382. Rappuoli R Alouf J, Free J,
Fehrenbach F, Wadstrom T and Witholt B (eds), Gustav Fisher, Stuttgart, New York
C Higgins, A Danchin
Editorial
Molecular Microbiology (1990) 4: 159
The exponential increase in sequence and mapping data for the Escherichia coli chromosome necessitates relatively sophisticated software for the analysis of new information and compile updates. In this issue (p. 169) Medigue et al. describe a programme for placing any DNA sequence on the known restriction map of the E. coli chromosome. Together with details of the software is the latest update of the E. coli chromosomal map Indicating the positions of restriction sites, known genes and sequenced regions. The map updates and corrects the original restriction map of Kohara et al. (1987). To provide a service to readers. Molecular Microbiology will publish a yearly update of this map. Antoine Danchin has kindly agreed to co-ordinate this effort, using sequences deposited in the EMBL/GenBank Data Libraries, as well as those sent directly to him. Furthermore, Antoine Danchin is prepared to analyse any unpublished sequences sent to him and locate them on the revised map. At regular intervals, as new data accumulate, a page of the Journal will be devoted to providing updated information on new genes or regions sequenced, their locations, and the workers from whom further information can be obtained. All sequence data should be sent directly to Antoine Danchin, at the address below, as an ASC II file through EARN/BITNET: REG@PASTEUR. If information Is required about other means of providing sequence data, Antoine Danchin should be contacted. We hope and intend that this initiative will provide a useful service for molecular geneticists working with E. coli .
P Lejeune, A Danchin
Mutations in the bglY gene increase the frequency of spontaneous deletions in Escherichia coli K-12
Proc Natl Acad Sci U S A (1990) 87: 360-363

S Lévy, GQ Zeng, A Danchin
Cyclic AMP synthesis in Escherichia coli strains bearing known deletions in the pts phosphotransferase operon
Gene (1990) 86: 27-33

C Médigue, JP Bouché, A Hénaut, A Danchin
Mapping of sequenced genes (700 kbp) in the restriction map of the Escherichia coli chromosome
Mol Microbiol (1990) 4: 169-187

C Médigue, A Hénaut, A Danchin
Escherichia coli molecular genetic map (1000 kbp): update I
Mol Microbiol (1990) 4: 1443-1454

RS Sarfati, VK Kansal, H Munier, P Glaser, AM Gilles, E Labruyere, M Mock, A Danchin, O Barzu
Binding of 3'-anthraniloyl-2'-deoxy-ATP to calmodulin-activated adenylate cyclase from Bordetella pertussis and Bacillus anthracis
J Biol Chem (1990) 265: 18902-18906

---
A Danchin, C Médigue, O Gascuel, H Soldano, A Hénaut
From data banks to data bases
[]
[Abstract: The information collected in national and international libraries on nucleotide and protein sequences cannot be directly treated for proper handling by existing software. Therefore we evaluated the feasibility of constructing a data base for Escherichia coli using the data present in the banks. The knowhow thus acquired was applied to Bacillus subtilis. Specific examples of the general procedure are given]
Res Microbiol (1991) 142: 913-916

V de Crécy-Lagard, OM Bouvet, P Lejeune, A Danchin
Fructose catabolism in Xanthomonas campestris pv. campestris. Sequence of the PTS operon, characterization of the fructose-specific enzymes
J Biol Chem (1991) 266: 18154-18161

V de Crécy-Lagard, P Lejeune, OM Bouvet, A Danchin
Identification of two fructose transport and phosphorylation pathways in Xanthomonas campestris pv. campestris
Mol Gen Genet (1991) 227: 465-472

H De Reuse, A Danchin
Positive regulation of the pts operon of Escherichia coli: genetic evidence for a signal transduction mechanism
J Bacteriol (1991) 173: 727-733

P Glaser, H Munier, AM Gilles, E Krin, T Porumb, O Barzu, R Sarfati, C Pellecuer, A Danchin
Functional consequences of single amino-acid substitutions in calmodulin-activated adenylate cyclase of Bordetella pertussis
EMBO J (1991) 10: 1683-1688

P Glaser, F Kunst, M Debarbouille, A Vertes, A Danchin, R Dedonder
A gene encoding a tyrosine tRNA synthetase is located near sacS in Bacillus subtilis
DNA Seq (1991) 1: 251-261

C Médigue, T Rouxel, P Vigier, A Hénaut, A Danchin
Evidence for horizontal gene transfer in Escherichia coli speciation
J Mol Biol (1991) 222: 851-856

C Médigue, A Viari, A Hénaut, A Danchin
Escherichia coli molecular genetic map (1500 kbp): update II
Mol Microbiol (1991) 5: 2629-2640

M Mock, M Crasnier, E Duflot, V Dumay, A Danchin
Structural and functional relationships between Pasteurella multocida and enterobacterial adenylate cyclases
J Bacteriol (1991) 173: 6265-6269

I Moszer, P Glaser, A Danchin
Multiple IS insertion sequences near the replication terminus in Escherichia coli K-12
Biochimie (1991) 73: 1361-1374

H Munier, AM Gilles, P Glaser, E Krin, A Danchin, R Sarfati, O Barzu
Isolation and characterization of catalytic and calmodulin-binding domains of Bordetella pertussis adenylate cyclase
Eur J Biochem (1991) 196: 469-474

EP Peters, AF Wilderspin, SP Wood, MJ Zvelebil, O Sezer, A Danchin
A pyruvate-stimulated adenylate cyclase has a sequence related to the fes/fps oncogenes and to eukaryotic cyclases
Mol Microbiol (1991) 5: 1175-1181

---
P Bertin, P Lejeune, C Colson, A Danchin
Mutations in bglY, the structural gene for the DNA-binding protein H1 of Escherichia coli, increase the expression of the kanamycin resistance gene carried by plasmid pGR71
Mol Gen Genet (1992) 233: 184-192

A Beuve, A Danchin
From adenylate cyclase to guanylate cyclase. Mutational analysis of a change in substrate specificity
J Mol Biol (1992) 225: 933-938

A Danchin
Are purine nucleoside triphosphate cyclases an example of convergent evolution?
In: "Adenine Nucleotides in Cellular Energy Transfer and Signal Transduction" (1992): pp 365-377
A Danchin
Science and Technology: A Western imbroglio
Projections (1992) 7/8: 39-48
A Danchin
Phylogeny of adenylyl and guanylyl cyclases
In: "Colloque International en hommage à Jean Pernès, Professeur à l'Université d'Orsay Paris XI" (1992): pp. 203-214, Editions Lavoisier
A Danchin
Conclusions and perspectives
In: From stars and minerals to life: is the paradigm changing? Frontiers of Life (J&K Trân Thanh Vân, JC Mounolou, J Schneider, C McKay, eds) Editions Frontières, Gif sur Yvette (1992): pp.399-414
H De Reuse, A Kolb, A Danchin
Positive regulation of the expression of the Escherichia coli pts operon. Identification of the regulatory regions
J Mol Biol (1992) 226: 623-635

H Munier, A Bouhss, E Krin, A Danchin, AM Gilles, P Glaser, O Barzu
The role of histidine 63 in the catalytic mechanism of Bordetella pertussis adenylate cyclase
J Biol Chem (1992) 267: 9816-9820

H Munier, E Krin, AM Gilles, P Glaser, A Bouhss, A Danchin and O. Barzu
Structural and functional organization of the catalytic domain of a bacterial toxin: Bordetella pertussis adenylate cyclase
In: "Adenine Nucleotides in Cellular Energy Transfer and Signal Transduction" (1992) pp 335-344
M Santana, F Kunst, MF Hullo, G Rapoport, A Danchin, P Glaser
Molecular cloning, sequencing, and physiological characterization of the qox operon from Bacillus subtilis encoding the aa3-600 quinol oxidase
J Biol Chem (1992) 267: 10225-10231

GQ Zeng, H De Reuse, A Danchin
Mutational analysis of the enzyme-IIIGlc of the phosphoenolpyruvate phosphotransferase system in Escherichia coli
Res Microbiol (1992) 143: 251-261

---
A Beuve, E Krin, A Danchin
Rhizobium meliloti adenylate cyclase: probing of a NTP-binding site common to cyclases and cation transporters
C R Acad Sci III (1993) 316: 553-559

A Bouhss, E Krin, H Munier, AM Gilles, A Danchin, P Glaser, O Barzu
Cooperative phenomena in binding and activation of Bordetella pertussis adenylate cyclase by calmodulin
J Biol Chem (1993) 268: 1690-1694

A Danchin, J Pidoux, E Krin, CJ Thompson, A Ullmann
The adenylate cyclase catalytic domain of Streptomyces coelicolor is carboxy-terminal
FEMS Microbiol Lett (1993) 114: 145-151

A Danchin
Phylogeny of adenylyl cyclases
Adv Second Messenger Phosphoprotein Res (1993) 27: 109-162


part 1

part 2
A Danchin
Informatics and genome sequencing programs
Biochimie (1993) 75: 319

A Danchin 唐善
"Lun Ke Xue Mou Shi"
In: Shi hua xia Editions 93 de l'Université Sun Yat Sen (Zhong Shan Da Xue) Canton (Guang Zhou) (1993) pp 231-246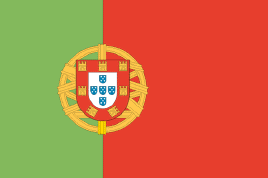 A Danchin
O ovo e a galinha Historias do codigo genetico
Relogio d'agua, Lisboa (1993)
AM Gilles, O Sismeiro, H Munier, H Fabian, HH Mantsch, WK Surewicz, CC Craescu, O Barzu, A Danchin
Structural and physico-chemical characteristics of Bordetella pertussis adenylate kinase, a tryptophan-containing enzyme
Eur J Biochem (1993) 218: 921-927

C Médigue, A Viari, A Hénaut, A Danchin
Colibri: a functional data base for the Escherichia coli genome
Microbiol Rev (1993) 57: 623-654

H Munier, A Bouhss, AM Gilles, E Krin, P Glaser, A Danchin, O Barzu
Structural flexibility of the calmodulin-binding locus in Bordetella pertussis adenylate cyclase. Reconstitution of catalytically active species from fragments or inactive forms of the enzyme
Eur J Biochem (1993) 217: 581-586

P Glaser, F Kunst, M Arnaud, M-P Coudart, W Gonzales, M-F Hullo, M Ionescu, B Lubochinsky, L Marcelino, I Moszer, E Presecan, M Santana, E Schneider, J Schweizer, A Vertes, G Rapoport, A Danchin
Bacillus subtilis genome project: cloning and sequencing of the 97 Kb region from 325o to 333o
Mol Microbiol (1993) 10: 371-384

]
T Rouxel, A Danchin, A Hénaut
METALGEN.DB: metabolism linked to the genome of Escherichia coli, a graphics-oriented database
Comput Appl Biosci (1993) 9: 315-324

---
O Barzu, A Danchin
Adenylyl cyclases: a heterogeneous class of ATP-utilizing enzymes
Prog Nucleic Acid Res Mol Biol (1994) 49: 241-283

P Bertin, E Terao, EH Lee, P Lejeune, C Colson, A Danchin, E Collatz
The H-NS protein is involved in the biogenesis of flagella in Escherichia coli
J Bacteriol (1994) 176: 5537-5540

M Crasnier, V Dumay, A Danchin
The catalytic domain of Escherichia coli K-12 adenylate cyclase as revealed by deletion analysis of the cya gene
Mol Gen Genet (1994) 243: 409-416

JR Landgraf, M Levinthal, A Danchin
The role of H-NS in one carbon metabolism
Biochimie (1994) 76: 1063-1070

M Levinthal, P Lejeune, A Danchin
The H-NS protein modulates the activation of the ilvIH operon of Escherichia coli K12 by Lrp, the leucine regulatory protein
Mol Gen Genet (1994) 242: 736-743

M Santana, MS Ionescu, A Vertes, R Longin, F Kunst, A Danchin, P Glaser
Bacillus subtilis F0F1 ATPase: DNA sequence of the atp operon and characterization of atp mutants
J Bacteriol (1994) 176: 6802-6811

---
J Archdeacon, J Talty, B Boesten, A Danchin, F O'Gara
Cloning of the second adenylate cyclase gene (cya-2) from Rhizobium meliloti F34: sequence similarity to eukaryotic cyclases
FEMS Microbiol Lett (1995) 128: 177-184

F Betsou, O Sismeiro, A Danchin, N Guiso
Cloning and sequence of the Bordetella bronchiseptica adenylate cyclase-hemolysin-encoding gene: comparison with the Bordetella pertussis gene
Gene (1995) 162: 165-166

M Borodovsky, JD McIninch, EV Koonin, KE Rudd, C Médigue, A Danchin
Detection of new genes in a bacterial genome using Markov models for three gene classes
Nucleic Acids Res (1995) 23: 3554-3562

H Cruz Ramos, L Boursier, I Moszer, F Kunst, A Danchin, P Glaser
Anaerobic transcription activation in Bacillus subtilis: identification of distinct FNR-dependent and -independent regulatory mechanisms
EMBO J (1995) 14: 5984-5994

A Danchin
Why sequence genomes? The Escherichia coli imbroglio
Mol Microbiol (1995) 18: 371-376

A Danchin, E Krin
Filling the gap between hns and adhE in Escherichia coli K12
Microbiology (1995) 141 ( Pt 4): 959-960

V de Crécy-Lagard, M Binet, A Danchin
Fructose phosphotransferase system of Xanthomonas campestris pv. campestris: characterization of the fruB gene
Microbiology (1995) 141 ( Pt 9): 2253-2260

P Glaser, A Danchin, F Kunst, P Zuber, MM Nakano
Identification and isolation of a gene required for nitrate assimilation and anaerobic growth of Bacillus subtilis
J Bacteriol (1995) 177: 1112-1115


A Hénaut, A Danchin
Informatique et génomes ou l'expérimentation in silico
La Lettre du GREG (1995)
F Kunst, A Vassarotti, A Danchin
Organization of the European Bacillus subtilis genome sequencing project
Microbiology (1995) 141 (Pt 2): 249-255

C Laurent-Winter, P Lejeune, A Danchin
The Escherichia coli DNA-binding protein H-NS is one of the first proteins to be synthesized after a nutritional upshift
Res Microbiol (1995) 146: 5-16

C Médigue, I Moszer, A Viari, A Danchin
Analysis of a Bacillus subtilis genome fragment using a co-operative computer system prototype
Gene (1995) 165: GC37-51

C Médigue, T Vermat, G Bisson, A Viari, A Danchin
Cooperative computer system for genome sequence analysis
Proc Int Conf Intell Syst Mol Biol (1995) 3: 249-258

I Moszer, P Glaser, A Danchin
SubtiList: a relational database for the Bacillus subtilis genome
Microbiology (1995) 141 (Pt 2): 261-268

L Serina, C Blondin, E Krin, O Sismeiro, A Danchin, H Sakamoto, AM Gilles, O Barzu
Escherichia coli UMP-kinase, a member of the aspartokinase family, is a hexamer regulated by guanine nucleotides and UTP
Biochemistry (1995) 34: 5066-5074

BH Song, V de la Fuente, P Glaser, A Danchin
Direct isolation of the gerB - narA stretch from Bacillus subtilis chromosome by I-Sce l site insertion
Mol Cells (1995) 5: 77-80
G Villani, M Tattoli, N Capitanio, P Glaser, S Papa, A Danchin
Functional analysis of subunits III and IV of Bacillus subtilis aa3-600 quinol oxidase by in vitro mutagenesis and gene replacement
Biochim Biophys Acta (1995) 1232: 67-74

---
F Biville, C Laurent-Winter, A Danchin
In vivo positive effects of exogenous pyrophosphate on Escherichia coli cell growth and stationary phase survival
Res Microbiol (1996) 147: 597-608

A Bouhss, M Vincent, H Munier, AM Gilles, M Takahashi, O Barzu, A Danchin, J Gallay
Conformational transitions within the calmodulin-binding site of Bordetella pertussis adenylate cyclase studied by time-resolved fluorescence of Trp242 and circular dichroism
Eur J Biochem (1996) 237: 619-628

N Bucurenci, H Sakamoto, P Briozzo, N Palibroda, L Serina, RS Sarfati, G Labesse, G Briand, A Danchin, O Barzu, AM Gilles
CMP kinase from Escherichia coli is structurally related to other nucleoside monophosphate kinases
J Biol Chem (1996) 271: 2856-2862

A Danchin
mRNA turnover and DNA synthesis: a lesson from bacterial genome comparisons
Mol Microbiol (1996) 20: 895-897

A Danchin
By way of introduction: some constraints of the cell physics that are usually forgotten, but should be taken into account for in silico genome analysis
Biochimie (1996) 78: 299-301

A Danchin []


Dai minerali alla vita


Des minéraux à la vie: une alternative à la soupe prébiotique


From minerals to life : an alternative to the prebiotic soup
Prometeo (1996)14 (54): 16-21
A Danchin
On genomes and cosmologies
In: "Integrative Approaches to Molecular Biology" (J Collado-Vides, B Magasanik and TF Smith eds), The MIT Press (1996) pp 91-111

A Danchin
In silico comparison of bacterial genomes
Microbial Comparative Genomics (1996) 1: 201
V Dumay, A Danchin, M Crasnier
Regulation of Escherichia coli adenylate cyclase activity during hexose phosphate transport
Microbiology (1996) 142: 575-583

A Hénaut, T Rouxel, A Gleizes, I Moszer, A Danchin
Uneven distribution of GATC motifs in the Escherichia coli chromosome, its plasmids and its phages
J Mol Biol (1996) 257: 574-585

A Hénaut, A Danchin
Analysis and Predictions from Escherichia coli sequences or E. coli in silico
In: Escherichia coli and Salmonella, Cellular and Molecular Biology (Editor in Chief: Frederick C Neidhardt) vol. 1, chap 114, pp 2047-2065
I Moszer, F Kunst, A Danchin
The European Bacillus subtilis genome sequencing project: current status and accessibility of the data from a new World Wide Web site
Microbiology (1996) 142 ( Pt 11): 2987-2991

MM Nakano, P Zuber, P Glaser, A Danchin, FM Hulett
Two-component regulatory proteins ResD-ResE are required for transcriptional activation of fnr upon oxygen limitation in Bacillus subtilis
J Bacteriol (1996) 178: 3796-3802

P Trotot, O Sismeiro, C Vivarès, P Glaser, A Bresson-Roy, A Danchin
Comparative analysis of the cya locus in enterobacteria and related gram-negative facultative anaerobes
Biochimie (1996) 78: 277-287

---
C Biderre, F Duffieux, E Peyretaillade, P Glaser, P Peyret, A Danchin, M Pages, G Metenier, CP Vivarès
Mapping of repetitive and non-repetitive DNA probes to chromosomes of the microsporidian Encephalitozoon cuniculi
Gene (1997) 191: 39-45

MP Coudart-Cavalli, O Sismeiro, A Danchin
Bifunctional structure of two adenylyl cyclases from the myxobacterium Stigmatella aurantiaca
Biochimie (1997) 79: 757-767

A Danchin, A Hénaut
The map of the cell is in the chromosome
Curr Opin Genet Dev (1997) 7: 852-854

A Danchin
Comparison between the Escherichia coli and Bacillus subtilis genomes suggests that a major function of polynucleotide phosphorylase is to synthesize CDP
DNA Res (1997) 4: 9-18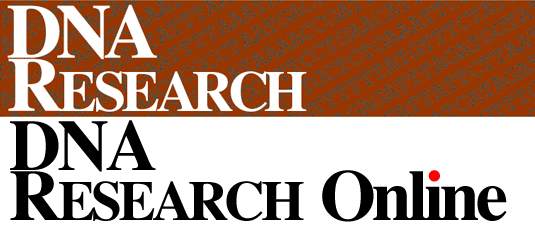 A Danchin, C Médigue, F Rechenmann
Integrated Genome Informatics.
In: "Bacterial Genomes, Physical Structure, Analysis" (F. J. de Bruijn, J. R. Lupski,, G. M. Weinstock eds) (1997) pp 567-582
P Guerdoux-Jamet, A Hénaut, P Nitschké, JL Risler, A Danchin
Using codon usage to predict genes origin: is the Escherichia coli outer membrane a patchwork of products from different genomes?
DNA Research (1997) 4: 257-265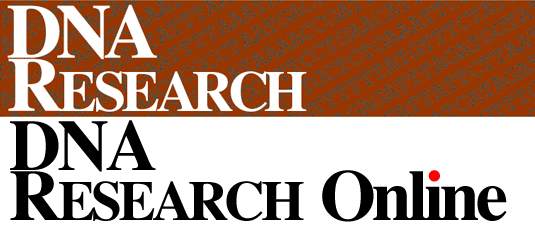 F Kunst, N Ogasawara, I Moszer, AM Albertini, G Alloni, V Azevedo, MG Bertero, P Bessières, A Bolotin, S Borchert, R Borriss, L Boursier, A Brans, M Braun, SC Brignell, S Bron, S Brouillet, CV Bruschi, B Caldwell, V Capuano, NM Carter, SK Choi, JJ Codani, IF Connerton, NJ Cummings, RA Daniel, F Denizot, KM Devine, A Düsterhöft, SD Ehrlich, PT Emmerson, KD Entian, J Errington, C Fabret, E Ferrari, D Foulger, C Fritz, M Fujita, Y Fujita, S Fuma, A Galizzi, N Galleron, SY Ghim, P Glaser, A Goffeau, EJ Golightly, G Grandi, G Guiseppi, BJ Guy, K Haga, J Haiech, CR Harwood, A Hénaut, H Hilbert, S Holsappel, S Hosono, MF Hullo, M Itaya, L Jones, B Joris, D Karamata, Y Kasahara, M Klaerr-Blanchard, C Klein, Y Kobayashi, P Koetter, G Koningstein, S Krogh, M Kumano, K Kurita, A Lapidus, S Lardinois, J Lauber, V Lazarevic, SM Lee, A Levine, H Liu, S Masuda, C Mauël, C Médigue, N Medina, RP Mellado, M Mizuno, D Moesti, S Nakai, M Noback, D Noone, M O'Reilly, K Ogawa, A Ogiwara, B Oudega, SH Park, V Parro, TM Pohl, D Portetelle, S Porwollik, AM Prescott, E Presecan, P Pujic, B purnelle, G Rapoport, M Rey, S Reynolds, M Rieger, C Rivolta, E Rocha, B Roche, M Rose, Y Sadaie, T Sato, E Scalan, S Schleich, R Schroeter, F Scoffone, J Sekiguchi, A Sekowska, SJ Seror, P Serror, BS Shin, B Soldo, A Sorokin, E Tacconi, T Takagi, H Takahashi, K Takemaru, M Takeuchi, A Tamakoshi, T Tanaka, P Terpstra, A Tognoni, V Tosato, S Uchiyama, M Vandenbol, F Vannier, A Vassarotti, A Viari, R Wambutt, E Wedler, T Weitzenegger, P Winters, A Wipat, H Yamamoto, K Yamane, K Yasumoto, K Yata, K Yoshida, HF Yoshikawa, E Zumstein, H Yoshikawa, A Danchin
The complete genome sequence of the gram-positive bacterium Bacillus subtilis
Nature (1997) 390: 249-256
| | | |
| --- | --- | --- |
| | | |
C Laurent-Winter, S Ngo, A Danchin, P Bertin
Role of Escherichia coli histone-like nucleoid-structuring protein in bacterial metabolism and stress response--identification of targets by two-dimensional electrophoresis
Eur J Biochem (1997) 244: 767-773

I Moszer, P Glaser, A Danchin, F Kunst
Organization of the European Bacillus subtilis genome sequencing project
In: "Bacterial Genomes, Physical Structure, Analysis" (F. J. de Bruijn, J. R. Lupski, G. M. Weinstock eds) (1997) pp 457-467
E Presecan, I Moszer, L Boursier, HC Cruz Ramos, V de la Fuente, MF Hullo, C Lelong, S Schleich, A Sekowska, BH Song, G Villani, F Kunst, A Danchin, P Glaser
The Bacillus subtilis genome from gerBC (311 degrees) to licR (334 degrees)
Microbiology (1997) 143: 3313-3328

---
N Bucurenci, L Serina, C Zaharia, S Landais, A Danchin, O Barzu
Mutational analysis of UMP kinase from Escherichia coli
J Bacteriol (1998) 180: 473-477

A Danchin
The Delphic boat or what the genomic texts tell us
Bioinformatics (1998) 14: 383



F Delbac, P Peyret, G Metenier, D David, A Danchin, CP Vivarès
On proteins of the microsporidian invasive apparatus: complete sequence of a polar tube protein of Encephalitozoon cuniculi
Mol Microbiol (1998) 29: 825-834
A Hénaut, F Lisacek, P Nitschké, I Moszer, A Danchin
Global analysis of genomic texts: the distribution of AGCT tetranucleotides in the Escherichia coli and Bacillus subtilis genomes predicts translational frameshifting and ribosomal hopping in several genes
Electrophoresis (1998) 19: 515-527

P Nitschké, P Guerdoux-Jamet, H Chiapello, G Faroux, C Hénaut, A Hénaut, A Danchin
Indigo: a World-Wide-Web review of genomes and gene functions
FEMS Microbiol Rev (1998) 22: 207-227

EPC Rocha, A Viari, A Danchin
Oligonucleotide bias in Bacillus subtilis: general trends and taxonomic comparisons
Nucleic Acids Res (1998) 26: 2971-2980

A Sekowska, P Bertin, A Danchin
Characterization of polyamine synthesis pathway in Bacillus subtilis 168
Mol Microbiol (1998) 29: 851-858

O Sismeiro, P Trotot, F Biville, C Vivarès, A Danchin
Aeromonas hydrophila adenylyl cyclase 2: a new class of adenylyl cyclases with thermophilic properties and sequence similarities to proteins from hyperthermophilic archaebacteria
J Bacteriol (1998) 180: 3339-3344

---


NN Baranova, A Danchin, AA Neyfakh
Mta, a global MerR-type regulator of the Bacillus subtilis multidrug-efflux transporters
Mol Microbiol (1999) 31: 1549-1559
P Bertin, N Benhabiles, E Krin, C Laurent-Winter, C Tendeng, E Turlin, A Thomas, A Danchin, R Brasseur
The structural and functional organization of H-NS-like proteins is evolutionarily conserved in gram-negative bacteria
Mol Microbiol (1999) 31: 319-329

A Danchin
From protein sequence to function
Curr Opin Struct Biol (1999) 9: 363-367

A Danchin
From function to sequence, an integrated view of the genome texts
Physica A (1999) 273: 92-98
L Frangeul, KE Nelson, C Buchrieser, A Danchin, P Glaser, F Kunst
Cloning and assembly strategies in microbial genome projects
Microbiology (1999) 145 ( Pt 10): 2625-2634

S Landais, P Gounon, C Laurent-Winter, JC Mazie, A Danchin, O Barzu, H Sakamoto
Immunochemical analysis of UMP kinase from Escherichia coli
J Bacteriol (1999) 181: 833-840

C Médigue, M Rose, A Viari, A Danchin
Detecting and analyzing DNA sequencing errors: toward a higher quality of the Bacillus subtilis genome sequence
Genome Res (1999) 9: 1116-1127

C Médigue, F Rechenmann, A Danchin, A Viari
Imagene: an integrated computer environment for sequence annotation and analysis
Bioinformatics (1999) 15: 2-15

I Moszer, EPC Rocha, A Danchin
Codon usage and lateral gene transfer in Bacillus subtilis
Curr Opin Microbiol (1999) 2: 524-528

M Perrotte-Piquemal, A Danchin, F Biville
Pyrophosphate increases the efficiency of enterobactin-dependent iron uptake in Escherichia coli
Biochimie (1999) 81: 245-253

E Presecan-Siedel, A Galinier, R Longin, J Deutscher, A Danchin, P Glaser, I Martin-Verstraete
Catabolite regulation of the pta gene as part of carbon flow pathways in Bacillus subtilis
J Bacteriol (1999) 181: 6889-6897

EPC Rocha, A Danchin, A Viari
Analysis of long repeats in bacterial genomes reveals alternative evolutionary mechanisms in Bacillus subtilis and other competent prokaryotes
Mol Biol Evol (1999) 16: 1219-1230

EPC Rocha, A Danchin, A Viari
Functional and evolutionary roles of long repeats in prokaryotes
Res Microbiol (1999) 150: 725-733

EPC Rocha, A Danchin, A Viari
Translation in Bacillus subtilis: roles and trends of initiation and termination, insights from a genome analysis
Nucleic Acids Res (1999) 27: 3567-3576

EPC Rocha, A Danchin, A Viari
Universal replication biases in bacteria
Mol Microbiol (1999) 32: 11-16

EPC Rocha, A Danchin, A Viari
Bacterial DNA strand compositional asymmetry: response
Trends Microbiol (1999) 7: 308

A Sekowska, A Danchin
Identification of yrrU as the methylthioadenosine nucleosidase gene in Bacillus subtilis
DNA Res (1999) 6: 255-264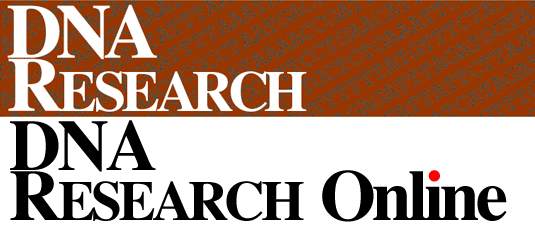 O Soutourina, A Kolb, E Krin, C Laurent-Winter, S Rimsky, A Danchin, P Bertin
Multiple control of flagellum biosynthesis in Escherichia coli: role of H-NS protein and the cyclic AMP-catabolite activator protein complex in transcription of the flhDC master operon
J Bacteriol (1999) 181: 7500-7508

G Villani, N Capitanio, A Bizzoca, LL Palese, V Carlino, M Tattoli, P Glaser, A Danchin, S Papa
Effects of site-directed mutagenesis of protolytic residues in subunit I of Bacillus subtilis aa3-600 quinol oxidase. Role of lysine 304 in proton translocation
Biochemistry (1999) 38: 2287-2294