Welcome
I am a post-doc at University Laval (Québec) where I am leading a project on the implication of genome structure in modelling adadaptation and maintenance of polymorphism. I am interested in biodiversity, speciation and evolution.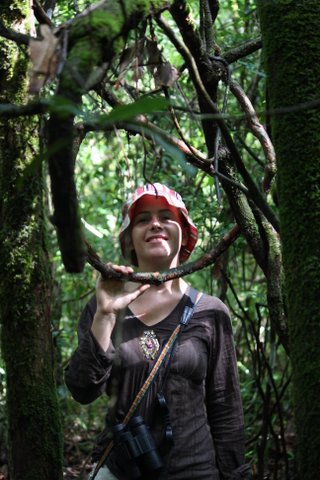 My research interests focus on how evolutionary pressures shape diversity of species and phenotypes. My current project is interested in the role of chromosomal inversions for adaptation to heterogenous environments and the maintenance of polymorphism in seaweed flies. During my PhD, I investigated speciation in a clade of mimetic neotropical butterflies Heliconius to question how a mutualistic relationship such as mimicry would affect reproductive isolation and divergence. You can find more details about my research on this page
As a citizen and a scientist, I am concerned by recent changes in biodiversity and impact of humans. Nowadays, protection of biodiversity is a major issue and I believe that involving the whole society in the responsible management of nature requires a better knowledge of living beings. That's why I am taking part in teaching, scientific popularisation and naturalist discovery activities.
On this website, you will find a presentation of my research projects past and present, a summary of my activities in scientific mediation, of teaching, my publications and my résumé.