Curriculum Vitae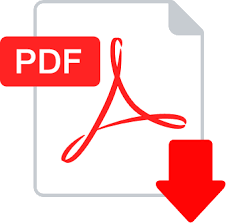 Present position
Since September 2016 : Université Laval, Québec. (IBIS)
Supported by a Merit fellowship for foreign students (PBEEE) by the FRQNT (Fonds de Recherche Québec Nature et Technologies) & a post-doctoral fellowship from the FRQS (Fonds de REcherche Québec Santé)
Chromosomal inversions and adaptation to heterogeneous environments in Coleopa frigida.
Supervision: L. Bernatchez. Collaboration: M. Wellenreuther
Past positions
January - August 2015 : Museum National d'Histoire Naturelle, Paris. (UMR 7205)

Genomics of Speciation in Heliconius : Studying genetic basis of chemical mating cues and wing morphology in H. timareta and H. melpomene.
Supervision: M. Joron. Collaboration: C. Jiggins, V. Llaurens, V. Debat, N. Navarro, B. Frérot.
2011-2014: Museum National d'Histoire Naturelle, Paris. ED 227 (UMR 7205)

Speciation in Heliconius butterflies: The balance between mimicry convergence and ecological divergence.

,
supervised by M. Joron.
Teaching 20%
Other Experiences
Edition & reviewing
2019: Guest editor for a special issue in Molecular Ecology The role of genomic structural variants in adaptation and diversification
2012-2019 : Several reviews for Evolution, Ethology, Scientific Reports, Evolutionary Applications, Journal of Evolutionary Biology, etc.
Scientific events
2018: Organization of a symposium about structural variants at the II Joint Congress of Evolutionary Biology - Evolution 2018. August 2018. Montpellier, France.
Supervision
2011-2018: Supervision of five undergraduate students involved in research projects (master student and bachelor students)
Teaching, vulgarisation
2012-2014: Teaching in Master, Museum National d'Histoire Naturelle.
2012-2014: Citizen science for schools Vigie-nature Ecole.
2011-2012: Teaching in Licence, Paris 7.
Education
University
2011-2014: PhD in evolutionnary biology . Muséum National d'Histoire Naturelle, Graduate school « Sciences de la Nature et de l'Homme » ED 227. UMR 7205 , Origine, Structure et évolution de la Biodiversité. PhD defense: 5th of december 2014. First class Honours.
2008-2010: MSc Ecology, Biodiversity and Evolution. University Paris VI (UPMC) & ENS, Paris (Paris). First class Honours, rank: 5th
2007-2008: Licence in Biology (Bachelor's degree). University Paris VI & ENS, Paris.
2007-2011: Diplome de l'École normale supérieure. Pluridisciplinary formation. Admitted in June 2007, rank 4th. (The Ecole Normale Supérieure is a prestigious French institution of higher education providing specialized training to students who will become professors and researchers in their field.)
2005-2007: Classe préparatoires aux Grandes Ecoles in Biology (intensive scientific course preparing for a highly competitive exam to access the Grandes Ecoles.). Lycée Clémenceau, Nantes
June 2005: Scientific baccalaureat Lycée Camille Claudel, Blain. With merits and european mention.
Others
March 2011: Winter school "Eco-evolutionnary modeling of Speciation". Program FroSpects for Speciation. Organised by A. Brannström and U. Diekmann. Umea University.
Research internships
Nov 2010-June 2011: Museum National d'Histoire Naturelle, Paris (UMR 7205) Divergence of wing shape and pattern between two co-mimic sister-species of Heliconius , supervised by M. Joron.
Sept-Oct 2010: ENS, Paris (Bioemco, UMR 7618) Plant/pollinators interactions web in a urban environment, supervised byI. Dajoz.
Fev-June 2010: Museum National d'Histoire Naturelle, Paris (UMR 7204) Evolution of vegetal communities of Kerguelen islands in a context of biological invasions and climate change. , supervised by Jean-Louis Chapuis and A. Muratet.
Fev-June 2009: Smisthonian Tropical Research Institute, Panama Sex change in two species calyptraeid gastropods: effects of nutrition and perceived mortality rate, supervised by Rachel Collin.
June-July 2008: University of Lund Wing-color variation in Calopteryx and its importance in species recognition and sexual selection., supervised by M. Wellenreuther and E. Svensson .
Others professionnal experiences
August 2006: Naturalist guide In charge of the presentation, protection and animation of a preserved natural landscape: the Lake of Clégreuc, 44, France
2005-2010: Counsellor in a children summer camp, with the BAFA diploma. Tutor for different pupils in scientific courses.
Skills
Languages
English and Spanish : good-working knowledge. Internships and collaboration with international laboratories.
Experimental
Fieldwork, butterflies rearing, crosses, behavioural experiments.
Molecular biology: DNA extraction, PCR, sequences alignments, population genetics, genomics, bioinformatics, whole-genome, RAD-seq.
Chemical ecology: Extraction and quantification of chemical compounds (GC-MS).
Geometric morphometry, spectrophotometry.
Multivariate statistics and analyses with R, Morphometrics
Naturalistic
Bird-watching (member of the LPO, Birdlife international). Good knowledge of butterflies, odonata and amphibian. Background in field observations and biological counts in various environment.
Extra-curricular activities
Driving licence(janvier 2006)
Animation degree BAFA, "environment" (2006)
Diving: Level 2.
PDF
My résumé in english: CV
For more details, you can contact me at [first name].[last name]@normalesup.org.