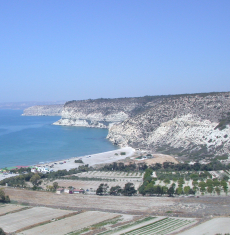 Οι ανυπεράσπιστοι
Έζησαν πάντα με το βάρος μιας λέξης που διστάζει να ειπωθεί,
ανυπεράσπιστοι μέσα σε φλογερά καλοκαίρια,
ανυπεράσπιστοι και τις νύχτες της πόλης, έξω από πικρά τυροπιτάδικα -
αυτοί που νομιμοποίησαν ονόματα κι άστρα,
βρίσκοντας μόνο καταφύγιο στ' όνειρο (γιατί
όλα είναι θεμιτά μέσα στ' όνειρο). Τα βλέφαρά τους
τσουρουφλισμένα από την κρυφή φωτιά του σεληνόφωτος
κι απ' τα φανάρια των λιμανιών, -μακρινή προστασία
πάντα αργοπορημένη. Το ξέρουν:
Οι ποιητές και οι ήρωες είναι άοπλοι. Το μάρμαρο,
στα έγκατα των βουνών, περιμένει τα' αγάλματά τους.
Γιάννης Ρίτσος
---
Multiresistant tuberculosis, development of GISAID 2006-2007
Once posted here, information was purposedly uncorrected (except for spelling mistakes), to be used later as a raw material for a historical analysis of important events linked to diseases. Obsolete links are updated when possible, or removed.
31 august 2007.

Patients are apparently infected with the chikungunya virus in the region of Ravenna in Italy.
15 august 2007. The outbreak of foot and mouth disease affecting cloven hoofed animals seems to be extending in UK from Surrey to as far as Kent. While the original strain appears to come from one of two neighbour laboratories which use it to make vaccines, neither the original source nor the mode of propagation has been identified yet. The situation is extremely worrying as the only means to contain the infection in non endemic countries is mass culling of the stock involved, in contrast to the situation in endemic countries where vaccination is used. In Uganda, for example, a recent outbreak has been recently contained in this way.
14 august 2007. The Togolese outbreak of bird flu is extending.
9 august 2007. Avian flu keeps making victims, killing a teenager in Vietnam. Controversy still dominates availability of virus samples from diverse countries, Indonesia in particular. The WHO has released a unified nomenclature system to describe variants of the H5N1 virus, meant to help identification and better trace evolution of the virus. Chikungunya hits Calcutta (Kolkata) and the disease might spread together with dengue fever in the neighbouring regions of India and Bangladesh badly hit by floods. Cholera, which is endemic in many parts of the developing world (an outbreak is developing in Guinea, for example), might also cause problems, as the ICDDR,B warns. The cause of foot and mouth disease in UK is still under evaluation, while measures restricting animal movements are eased.
7 august 2007. A second case of foot and mouth disease has been diagnosed close to the place where the first one appeared a few days ago. The virus is not yet identified. If contamination comes from a laboratory nearby, the question of its source is open. Airborne contamination being unlikely some wonder whether the floods that plagued the region recently may have been involved.
6 august 2007. Hepatitis C, a serious chronic disease caused by virus transmitted by blood discovered less than 20 years ago was transmitted through injections during a large part of the XXth century because dangers associated to blood were not correctly appreciated. A remarkable study developed in Cameroon, shows that there was a rapid exponential growth of hepatitis C infections in the country between 1920 and 1960 . This matches exactly campaigns of injections of a treatment against sleeping disease, trypanosomiasis. It is likely that the same unfortunate situation prevailed in Egypt where it was long a common practice to use injections against schistosomiasis. Under proper conditions injections do not pose problems, if needles are either not reused or carefully sterilized. The late Dr Hilaire Tiendrébéogo, from Burkina Faso, who was very keen on developing good hygiene practice, noticed that it was often the case that needles were reused without sterilization in developing countries where the number of patients is large, conditions require urgent action, and availability of needles is extremely limited. It is most likely that the same cause played a role in the spread of AIDS.
5 august 2007. The Margburg virus has been identified in Uganda as the cause of the recent episode of haemorrhagic fever. An outbreak of foot and mouth disease appears to have been caused by a virus used for preparing vaccines in a factory, in UK. This reminds us that biosafety and biosecurity are of increasing importance, and are probably not given the proper attention they deserve.
1 august 2007. Many widespread epidemics are developing at a higher level this year as compared to the situation in 2006. This is the case of dengue fever which is developing in poor suburbs of mushrooming cities in Asia. 33,000 people have already been infected this year in Vietnam alone and at least 35 people died of the disease. It seems unfortunately likely that the total number of patients will reach the record level that was attained in 1998 (350,000 cases and 1,500 deaths). The H5N1 flu epidemic is now lingering both in Bangladesh and in India, and it seems more or less out of control in Myanmar, while it appears that authorities have not yet taken the strong measures they took last year to contain the spread of the disease. A pregnant woman died of the infection in Vietnam. For the second time in one month two death swans have been found to be infected by the H5N1 virus in France. Tuberculosis is slowly increasing in the number of multidrug resistant bacilli, and even some bacilli that cannot be cured by the most advanced treatments. Patients which should not be allowed to travel nevertheless keep travelling, with the risk of contaminating persons far away from the initial source of highly resistant bacteria. Cholera is present everywhere in the tropics when hygiene is poor as in Guinea. Uganda reports hemorrhagic fever cases, likely to be to the Marburg virus. Infections with the West Nile virus are also considerably increased in the USA as compared to the situation last year.
26 july 2007. Respiratory infections are frequently observed, with no current pathogenic agent. Emerging diseases often come from highly related organisms, where pre-existing adaptation to a given host allows the pathogen to shift to a new host because of phylogenetic relationship. In this respect, bats play an important role. Indeed, contrary to common belief that they would be related to rats and mice, they belong to a large group that is highly related to that of Primates. A series of infections in Malaysia is due to an previously unknown reovirus infecting bats in the region. This may also be the case of a series of diseases observed in Vietnam and Laos in the past few years.
18 july 2007. Chikungunya is affecting the Kerala state in India, where it has been mistakenly attributed to a mysterious disease by a rumor.
16 july 2007. Infections caused by rapidly growing Mycobacteria (to which belong the slow growing agent of tuberculosis, Mycobacterium tuberculosis) seem to be on the rise in the developed world. A complex of Mycobacteria still poorly characterized as species, M. chelonae, bollettii, massiliense and absessus causes infections which can be local or sometimes invasive.
6 july 2007. The number of cases of the highly virulent bird flu strain H5N1 in Bavaria extends to Thuringia and Saxony-Anhalt and increases to several tens of cases. The German authorities raised the alert to "high". An extension of the outbreak to France is likely, with three dead swans in the east of France, where domestic fowl is confined to its pens.
17 june 2007. The Hong Kong government has closed its bird market in the Mong Kok district after a dead crow has been found infected, while a starling at the market carried the H5N1 virus.
16 june 2007. A patient died from bird flu in Vietnam, the first such case in the country since 2005. A suspect case of the disease has been found in a village of Togo (West Africa), not far from Ghana where cases have been discovered earlier this year.
10 june 2007. The chikungunya epidemic is spreading in Gabon. It seems now likely that it will extend to neighbouring countries as it is impossible to control easily mosquito vectors. Avian flu lingers in South East Asia, and causes one more fatality in Egypt. A case of multiresistant tuberculosis is diagnosed in Ireland.
1 june 2007. Because avian flu has been present for such a long time without causing a significant human epidemic health authorities tend to lower their guard. However this might be dangerous, as witnessed by the resurgence of the disease in Vietnam, the country that was most affected initially, and that succeeded in controlling efficiently its propagation. A new human death in Indonesia, and a case in China should show us that caution is necessary. The virus is still active in West Africa (Ghana). In parallel other strains of flu can have significant economic consequences even when the disease is much milder in humans than that caused by the H5N1 virus: an outbreak of the H7N2 virus in Wales (UK) has caused several human cases, and is disruptive there for the part of economy built on fowl breeding. An outbreak of dengue fever, almost reaching epidemic proportions is affecting Singapore. This is a matter of concern as several viral strains are simultaneously spreading.
23 may 2007. The chikungunya virus is present for some time in Gabon (7500 cases have been diagnosed in the capital, Libreville), where heavy rain will create breeding niches for the mosquito vectors.
22 may 2007. Our silence in this chronicle parallels the decrease in unexpected spread of diseases for some time. While avian flu is still lingering and killing birds and humans, it is much less active than last year (but new areas, such as Ghana in West Africa have been reached now, and there is a new outbreak in China). It seems that wild birds are becoming less infected than previously. We should not disregard the disease however, as it may surge again in unexpected quarters. Meningitis in West Africa had this year a lower impact than last year because of early rain in Sahelian regions. A remarkable study published in the magazine Nature suggests that some viral infections by herpes viruses (which cause several of the common childhood infections) may be protective against bacterial infections during the lifetime of the infected organism. This is however only demonstrated in mice, but this gives an interesting view of the parasitic vs symbiotic character of some viruses.
6 april 2007. More than 100,000 cases of tuberculosis have been identified in 2006 in the Democratic Rpublic of Congo (Kinshasa) and it is likely that more than 30,000 patients are not identified as carriers of the disease (and therefore not treated). The Rift Valley Fever is still active in eastern Africa.
30 march 2007. An Indonesian doctor who had treated a bird flu patient has been hospitalized with symptoms of the disease raising concern about person to person transmission of the H5N1 virus. China recorded its first death from the disease after several months of relatively calm situation. The FAO warned of risk of formation of locust swarms in Ethiopia and Saudi Arabia.
29 march 2007. A hen has been found infected with avian flu west of Algiers, Algeria, at a time when Indonesia confirms three more human deaths to the disease.
26 march 2007. Now that the Indian subcontinent is affected by bird flu, the situation will probably be worsening and it should be monitored carefully. Fowl culling in Bangladesh triggered panick. The disease was also found in Saudi Arabia, making a huge belt from South East Asia to Africa. Fortunately, until now, there has not been any clearcut person to person contamination.
18 march 2007. Major epidemics, in 2007, follow a fairly usual spreading pattern. Meningitis is affecting sub-saharian Africa from west to east, in regions where dust impregnates air during the dry season. Dengue fever follows multiplication of mosquitoes when rain, often associated to careless human behaviour creates rich breeding niches. Global warming extends vector breeding areas (mosquitoes and ticks), in particular north of the Cancer tropical zone. Cholera is present in all regions with poor hygiene, and multidrug resistant tuberculosis is on the rise. The extension area of avian flu regained most of the territory it covered last year, with a likely increase in Africa (Egypt and Nigeria in particular). In south-east Asia it reached Laos and Myanmar (Burma) where there is little independent information available. An unusual initiative for sharing data on the H5N1 virus, launched by the mass media specialist Peter Bogner created a database that has been hosted by the Swiss Institute of Bioinformatics. Data input from China is under discussion.
5 march 2007. Several initiatives in the domain of management of the bird flu pandemic need clarification. The countries which are submitted to the strongest pressure resulting from the possible consequences of the disease might be expected to decide on what would be the best way to cope with the problem, in terms of vaccination, control of the populaton movements, education and the like. It is therefore very surprising that from countries which have been until now totally immune from the disease, initiatives multiply to get access to all data, with the proposition to make that data freely available to the community world wide. Apparently, nobody raised any question about the ethical issues associated to such a behaviour (be it only in terms of security). The obvious question with this type of "generosity" is: who will first benefit from that action? Where should be the repository of the data placed? Under which management?
3 march 2007. Since the end of february bird flu is affecting the Yangon region in Myanmar. But not much is known about the situation that prevails in this very secretive region of Asia.
2 march 2007. In Paraguay a wave of dengue fever is causing great concern as the moquito-borne disease appears to be constantly on the increase in Latin America. Bird flu has now returned to several places in Eastern Asia causing human cases.
25 february 2007. In a pattern similar to that witnessed last year, coming with the dry season an epidemic of bacterial meningitis is affecting subsaharean Africa, from Burkina Faso to Sudan. A vaccination campaign is underway in several affected countries. The avian influenza pattern in 2007 is similar to that observed in 2006, and the disease is not under control in Indonesia, still present in Egypt and in countries south of Russia.
14 february 2007. Noroviruses are the infamous causes of as much as half of the "stomach flus" that affect people world-wide every year. These viruses have remained very elusive because of the lack of a easy set up to study them under laboratory conditions. A study published by the journal Emerging Infectious Diseases shows that this situation is changing with the setting up of organoid model of human small intestinal epithelium. A remarkable study developed by Vassilis Koliatsos and his colleagues at Johns Hopkins Medical Institutions demonstrates that human stem cell transplants in the rat spinal cord could mature into neurons and make contacts with other neurons. If this can be substantiated in humans, this will pave the way for spinal chord regeneration.
7 february 2007. Until recently it was admitted that the main reason for lack of interhuman propagation of the H5N1 avian flu virus was due to the fact that it found receptors for entry into host cells only in the lower respiratory tract of humans. An ex vivo study developed in Hong Kong and published in the magazine Nature Medicine has just shown that the virus can develop very efficiently in the upper respiratory tract tissue of human volunteers. This shows that we do not understand well why the virus does not appear to propagate in humans.
3 february 2007. While the humid conditions north of Kenya and in the horn of Africa and war in the region led to a Rift Valley Fever outbreak another plague may be building up: locusts are breeding fast on the northern coastal plains of the Red Sea in Eritrea despite control efforts. Some insects have already crossed to Saudi Arabia, and if the condition continues swarms may build up. Avian flu has infected a bird farm in the east of England, while a new study on the 1918 H1N1 virus gave an unexpected view of the way the virus could be transmitted from mammal to mammal after two changes in the hemagglutinin protein (the "H" in H5N1 for example) that allows the virus to bind to cells so it will reproduce in the host's cells.
1 february 2007. Bird flu is keeping spreading over the world, in a pttern simiar to that observed last year. In particular regions located south west of Russia are affected, two outbreaks have been discovered in Japan. The first identified human death in sub-Sahara Africa is recorded in the capital of Nigeria, Lagos, suggesting that the disease may be more extended than officially recorded. The death toll of Rift Valley Fever reached 122 in Kenya, where two persons were found infected in the capital, Nairobi.
23 january 2007. Mycobacteria are a family of microbes that propagate dangerours diseases. While leprosy, caused by Mycobacterium leprae, can be treated efficiently and should be eradicated, it is still lingering in poor regions of the world. Recently, 39 new cases have been discovered in Ivory Coast. But the situation of tuberculosis, caused by Mycobacterium tuberculosis is much more worrying. Indeed new strains of the microbe, resistant to known antibiotics (XDR-TB), are spreading very fast. In the absence of treatment the mortality rate is very high. South Africa, where the strain multiplies in regions where many persons are infected by HIV, may become the source of a large epidemic. In another part of Africa (Kenya and Somalia) the Rift Valley fever keeps propagating, while the usual rumors caused by pneumonia outbreaks during winter spread in Southern China, making it difficult to follow the possible resurgence SARS.
18 january 2007. In a pattern similar to that shown last year, bird flu is expanding its area in many places in the world, in particular is South East Asia (and still in Indonesia). Remarkably, once again, Nigeria could be infected. As this can hardly be accounted for by birds' migration, this suggests that poultry smuggling is a major factor in the spread of the disease (and/or that reporting in poor countries is considerably underevaluating the number of cases). In this context, it is of major concern that the H1N1 human virus of the 1918 pandemic which has been recreated recently is indeed killing monkeys via a "cytokine storm" (i.e. an over-reaction of the immune system of the host). This week's issue of the magazine Nature discusses the topic but will nevertheless publish data on the features of the virus which explain the second part of its letal power, the reasons for its wide spreading in humans. Is this attitude really ethical?
11 january 2007. On january 3d the Prime Minister of India gave a remarkable speech at the 94th Indian Science Congress, where he developed the main topics for the future of Science and ways to train and attract scientists. The recent Chinese case of bird flu in fact dates back one month, triggering a debate about information on that matter. In Indonesia, three persons of the same family seem to have the disease. Fowls in a breeding farm in Southern Japan are dying en masse but the cause of the disease is not yet identified.
10 january 2007. Triggered by the el Niño's induced heavy rains in the region in 1997 a large epidemic of Rift Valley fever spread in Kenya, Somalia and Tanzania; similar conditions this year, added to the war in Somalia make health authorities fear the worse scenario. Hundreds of animals died of the disease spread by mosquitoes and more than 75 persons already died in Kenya alone. A vaccination campaign is under way. While spectacular diseases make the head lines other diseases associated to poverty and lack of hygiene are far from being under control. The parasite Taenia solium, the tapeworm, not only infects the gut of mammals including humans (there are some 50 million persons infected), but, in a fairly significant proportion of the cases, its larvae can pass the blood barrier and enter the brain. There, the development of the worm is interrupted, but it makes considerable damage in the brain tissue. Neurocysticercosis is therefore the major cause of epilepsy in the developing world and in China. Even the USA see a significant number of patients (some one thousand cases each year) affected by this condition. Interestingly, as pigs are the major hosts of the parasite and are unfortunately not properly handled, muslim countries are significantly immune to the condition. Avian flu is still spreading in Vietnam, and it reappeared in China.
4 january 2007. The Rift Valley fever outbreak in Northern Kenya is making more victims. 57 persons died from the disease since it appeared.
3 january 2007. Fowl smuggling is probably a major cause of new bird flu outbreaks: see today's Thanh Nien Daily's report.
31 december 2006. Water pollution in an increasing concern world-wide. In particular arsenic concentration in well water in widely above safety limits in many places in Bangladesh and in China. Recently, in Burkina Faso, signs of arsenic poisoning have been observed in populations of the North of the country. There is an urgent need for bioremediation processes to inactivate the most deleterious arsenic forms.
30 december 2006. Central Vietnam is again facing avian flu outbreaks. Several people in contact with fowl have shown symptoms of the disease. Smuggling from China is on the increase, and this unfortunate situation will probably develop as we come nearer the Lunar New Year time. In Kenya Rift Valley haemorrhagic fever appears to have killed more than 30 people in the past two weeks.
24 december 2006. South Korea takes hard measures to try to contain the bird flu outbreaks that keep appearing in the country since the end of last month – four in less than a month. In order to try to prevent passage of the virus from birds to mammals the government has taken measures to kill pigs within a perimeter of 500 meters around each outbreak site. More than 4,000 pigs were slaughtered at a farm in Asan, about 90 kilometers south of Seoul, where a case of bird flu broke out last week. Three human cases of the disease have been declared by Egypt, from the Nile delta.
5 december 2006. At the EAGLES Food Workshop in Hangzhou (China), Zhizhong Cui from the Shandong Agricultural University showed that in poultry farms in China (and the same observation is likely similar at many places in the world) chickens are often infected by several immunosuppressive viruses. The consequence is that vaccination against a variety of diseases is partially efficient or even inefficient, allowing propagation of diseases despite vaccination campaigns. This is an extremely important observation when considering vaccination against avian flu.
28 november 2006. Sri Lanka is now the theater of a significant outbreak of chikungunya, that spreads in parallel with the seasonal dengue fever epidemic. The Journal of Virology publishes a worrying study that suggests that a considerable reservoir of influenza A viruses (that comprise the H5N1 virus) could be in ice and water from high-latitude lakes that are visited by large numbers of migratory birds. It is already well established that water, including Oceans harbour an enormous amount of viruses, mostly bacteriophages, the viruses that infect bacteria.
16 november 2006. In his first trip to Vietnam George W Bush is expected to visit the Pasteur Institute in Ho Chi Minh City after attending the 21-member Asia-Pacific Economic Cooperation summit in Hanoi and to discuss about the control of avian flu in the country. More than one million base pairs of the genome of Neanderthal humans have been sequenced, and a first analysis is being published in the magazines Science and Nature. This corresponds to very short pieces of DNA (on average in the order of 100-150 nucleotides) extracted from a 38,000-year-old Neanderthal bone from Vindija Cave in Croatia and sequenced using the massively parallel pyrosequencing technique.
11 november 2006. A new outbreak of H5N1 flu is affecting poultry in the region of Luxor, Egypt. Chinese health authorities refute the assertion of Guan Yi and colleagues about the emergence of a new bird flu strain in Southern China.
8 november 2006. The magazine Nature Medicine reports both conforting and worrying news about the spread of epidemics. On the one hand it appears that the number of AIDS cases world-wide is probably overestimated, as the sample used to make estimation (often pregnant women) is biased by a systematic factor. In contrast, the fight against poliomylelitis (which should have been eradicated soon), is not won: in the state of Uttar Pradesh in India, the number of cases as of october 17th is 383, as compared to 66 for 2005 as a whole. Worse, the strain causing this epidemics has not only invaded neighbour states and countries, but is also now present in Africa (Angola, Namibia, and the Democratic Republic of Congo). Hong Kong's Margaret Chan has been nominated as the director of the WHO. This nomination still requires approval tomorrow by the World Health Assembly.
3 november 2006. The affirmation by Hong Kong scientists that a new variant of the H5N1 virus is propagating in China is triggering a bitter controversy between the Chinese Health Authorities and the World Health Organisation. It is not clear at this point whether the situation is as serious as depicted by the Hong Kong investigators.
1 november 2006. According to Guan Yi, from the Microbiology department of the University of Hong Kong, a new variant of the H5N1 virus may have started to spread from the Southern China Fujian province since last year and may be resistant to the present vaccine used in birds, favouring its spreading. However the evidence is fairly weak and association to vaccination practice is unwarranted.
24 october 2006. A large campaign of vaccination against poliomyelitis will start on november 3d in north-east Kenya after one case has been reported there. The virus appears to be a nigerian strain imported through Somalia, showing that the virus is widely circulating.
13 october 2006. Yellow fever reemerged in the region of Korhogo, Ivory Coast. This disease transmitted by Aedes mosquitoes vectors, with a rodent reservoir, is endemic in the region of South East Burkina Faso, North Togo, Benin and Ivory Coast. A vaccination campain would be necessary but the political situation in Ivory Coast makes it difficult to implement.
11 october 2006. Research led by Emeritus Professor Nigel Dimmock at the University of Warwick is developing an entirely new method of protecting against flu. His method has protected animals against various strains of flu, and could offer protection against the full range of influenza A infections, including H5N1. The method rests on infecting the host by a live virus which has a large deletion in its genome, preventing it to multiply unless a wild type virus is co-infecting the host. Under such conditions the mutated virus will multiply extremely fast and outcompete the noxious virus, leaving time for the host to build up a strong immune response. This is reminiscent of the double epidemic scenario of SARS propagation which left large areas unaffected by the virus while others were considerably more affected.
7 october 2006. India is the theater of two severe epidemics, dengue fever and chikungunya, both transmitted by mosquitoes. The outbreak of chikungunya is not caused by the milder Asian form of the virus, but by the African form that has affected recently the islands of Maurice and La Réunion. Rumor is spreading that the H5N1 virus has infected pigs in Bali earlier this year.
4 october 2006. Administration in the food of mice of a derivative of vitamin E has considerably reduced the development of a metastatic breast cancer in these animals. It is not reasonable, of course, to extrapolate to humans. However this indicates that an easy pathway for drug delivery against cancer may sometimes be efficient. Derivatives of vitamin E are interesting as they appear to be often selective against tumor cells, not normal cells by triggering apoptosis, the suicide of the cell. A considerable outbreak of dengue fever is affecting Dehli in India.
3 october 2006. Andrew Fire and Craig Mellow are awarded the Nobel Prize of physiology and medicine for their seminal work on the understanding of the phenomenon of RNA interference. This phenomenon, discovered earlier by Richard Jorgensen in the plant petunia likely started in nucleated cells (eukaryotes) as a fight against viruses. It results in inactivation of messenger RNA by degradation upon formation of a cascade of RNA degradation triggered by double stranded RNA. Post-transcriptional gene silencing, largely documented in plants and responsible for many epigenetic phenomena, is mediated by double stranded RNA. This discovery, made with the nematode worm Caenorhabditis elegans, and widely developed today in the fight against diseases is another example of the essential role of academic research in the construction of knowledge and in medial applications of research. It is likely that the Nobel Committee tries in this way to send a message for those who did not understand yet that discovery must be made before something can be applied, and that because discoveries cannot, by definition, be planned, the fields of investigation must be extremely wide and open, and not driven by downstream wishes.
1 october 2006. An outbreak of Lassa has killed at least seven persons in the region of Mount Nimba, in the north of Liberia. A new bird flu outbreak is reported in Inner Mongolia, in China. The latest statistics on avian flu show that Indonesia is a weak point of the fight against the disease, while no reliable statistics are provided about the situation in Africa. A recent outbreak of legionellosis near Gare d'Austerlitz in Paris has affected 26 persons (two died from the disease).
26 september 2006.
The number of victims of the infection by
Escherichia coli O157:H7 reaches 175 in the USA, while the origin of the contamination is not yet firmly established. 28 suffered from the hemolytic uremic syndrome (HUS), a severe kidney condition, and two patients died (not confirmed yet). The number of avian flu victims in Indonesia is steadily increasing, while it is likely that it is underestimated. There may be a new family cluster in the region of Bandung.
23 september 2006.
Robert Webster, Malik Peiris, and their colleagues with the help of the USA Embassy in Vientiane (Laos), establish that while highly pathogenic bird flu strains circulated in Laos until 2004 and none was reported later on, they could find in ducks since july 2005 a significant proportion of animals positive for the H5 and H9 strains. At least one type of H5N1 virus was present that differed from that existing prior to 2004, showing recent reintroduction.
20 september 2006. While the H5N1 avian flu virus is the most immediate matter of concern several other related viruses are potential dangers. Sanofi Pasteur announced yesterday the start of the first clinical trial, part of the European Union collaborative effort FLUPAN of a H7N1 flu vaccine, intended to be prepared in case of a threat of a pandemic caused by H7 strains of bird flu.
19 september 2006.
An oubreak (first warning sept 14th) of infection by Escherichia coli O157:H7, apparently llinked to consumption of contaminated fresh spinach, is affecting 21 states, with 114 persons infected in the United States. At least one person died from hemolytic uremic syndrome.
13 september 2006.
A study published in PLoS Medicine shows that air travels contribute considerably to the spread of flu. The study is based on analysis of the consequences of the decrease of air traffic in 2001-2002 after the World Trade Center terrorist attack. This demonstrates that in case of human to human transmission of the H5N1 virus, control of air traffic should play a major role.
12 september 2006.
South Sudan reports its first case of bird flu, in chicken. As an update of a general view of the spread of the virus, it may be interesting to analyse the result of the ongoing collaboration between the American Center of Disease Control, in Atlanta, and the University of Hong Kong at a time when the WHO warns that East Africa may be at great risk and showing the growing influence of the CDC in the world.
8 september 2006.
Chikungunya is present in Indonesia, where authorities claim that they have stopped its spreading. The nature of the virus would be interesting to investigate. In India the virus has spread to the capital, New Delhi, probably as imported cases.
6 september 2006.An outbreak of yellow fever may be affecting Congo. The sequence of the H5N1 virus from the Garut district in Indonesia is similar to that in the Jakarta area. The World Trade Organisation has issued a warning that new strains of the tuberculosis bacterium, untreatable using currently available drugs (extreme drug-resistant TB, or XDR-TB), is spreading rapidly. As many as 180,000 patients might already carry the bacterium. According to the FAO, between 25 and 30 percent of the greenhouse gases released into the atmosphere each year - 1.6 billion tonnes - is caused by deforestation.