Current Position
Chaire Professeur Junior, Laboratoire Analyse Géométrie Modélisation,
This institute is part of CY Cergy Paris Université.


Contact
charles.collot<youknowwhattoput>cyu.fr
UFR Sciences et Techniques,
AGM - Département Mathématiques,
Bâtiment E, cinquième étage
2 avenue Adolphe Chauvin,
95302, Cergy-Pontoise CEDEX
France.

Research interest
I work on qualitative properties of solutions of nonlinear evolution equations. This includes dynamics near solitons and self-similar solutions, in particular during singularity formation, or in asymptotic regimes such as long time dynamics, or regimes involving a statistical description. My research aims at understanding the behaviour of solutions to certain parabolic equations, wave equations, equations of fluid dynamics, and statistical physics problems.


Short curriculum vitae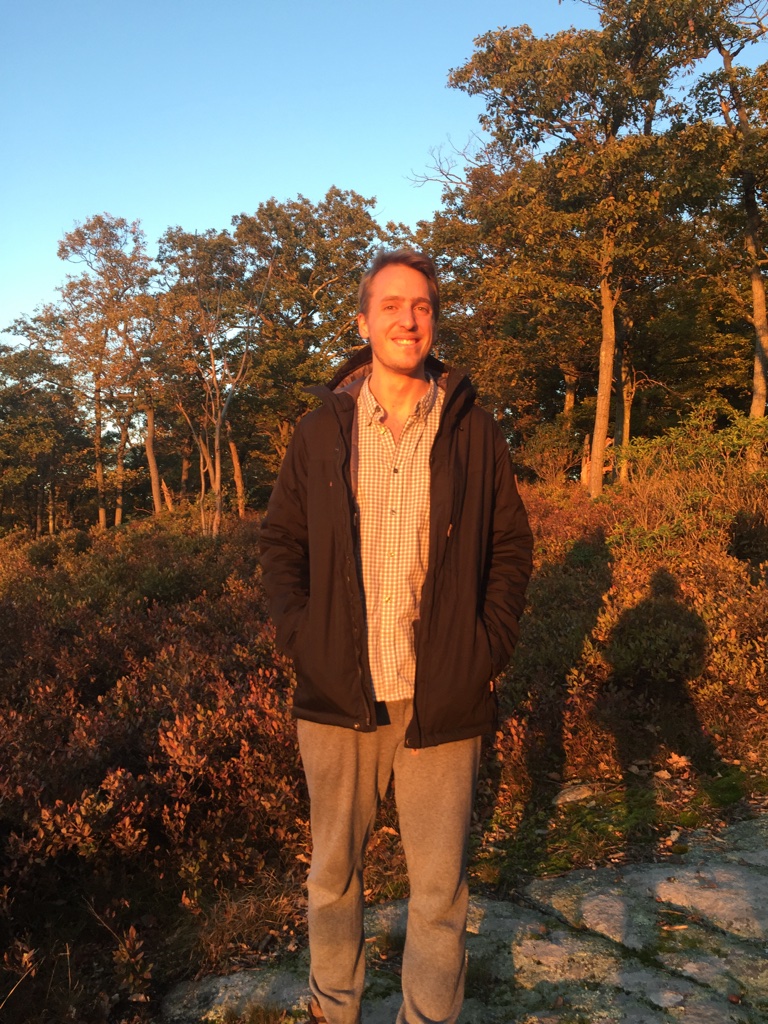 ---
Enseignement 2022-2023
Semestre 1 : Programmation Python Master 2.
Semestre 2 : Dynamique des Équations Paraboliques.
Semestre 2 : Analyse de Fourier, TD.
---
Preprints and Publications (preprints available on the arXiv)
C. Collot, T. Duyckaerts, C. Kenig and F. Merle, On classification of non-radiative solutions for various energy-critical wave equations, arXiv:2211.16085 , submitted
C. Collot, T. Duyckaerts, C. Kenig and F. Merle, On channels of energy for the radial linearised energy critical wave equation in the degenerate case, arXiv:2211.16075 , Int. Math. Res. Not. (2022)
C. Collot, H. Dietert and P. Germain, Stability and cascades for the Kolmogorov-Zakharov spectrum of wave turbulence, arXiv:2208.00947 , submitted
C. Collot, T. Duyckaerts, C. Kenig and F. Merle, Soliton resolution for the radial quadratic wave equation in six space dimensions, arXiv:2201.01848 , submitted
C. Collot, T.-E. Ghoul, N. Masmoudi and V. T. Nguyen, Collapsing-ring blowup solutions for the Keller-Segel system in three dimensions and higher, arXiv:2112.15518 , submitted
C. Collot, S. Ibrahim and Q. Lin, Stable Singularity Formation for the Inviscid Primitive Equations, arXiv:2112.09759 , submitted
I. Ampatzoglou, C. Collot, P. Germain, Derivation of the kinetic wave equation for quadratic dispersive problems in the inhomogeneous setting, arXiv:2107.11819 , submitted
C. Collot, P. Germain, Derivation of the homogeneous kinetic wave equation: longer time scales, arXiv:2007.03508 , submitted
C. Collot, A.-S. de Suzzoni, Stability of Steady States for Hartree and Schrodinger Equations for Infinitely Many Particles, arXiv:2007.00472 , to appear in Ann. H. Lebesgue
C. Collot, P. Germain, On the derivation of the homogeneous kinetic wave equation, arXiv:1912.10368 , to appear in Comm. Pure Appl. Math.
C. Collot, T.-E. Ghoul, N. Masmoudi, V. T. Nguyen Spectral analysis for singularity formation of the two dimensional Keller-Segel system, arXiv:1911.10884 , to appear in Ann. PDE
C. Collot, T.-E. Ghoul, N. Masmoudi, V. T. Nguyen Refined description and stability for singular solutions of the 2D Keller-Segel system, arXiv:1912.00721 , to appear in Comm. Pure Appl. Math., 2021
C. Collot, T.-E. Ghoul, N. Masmoudi, Singularities and unsteady separation for the inviscid two-dimensional Prandtl system, arXiv:1903.08244 , Arch. Ration. Mech. Anal., 2021
C. Collot, A.-S. de Suzzoni, Stability of equilibria for a Hartree equation for random fields, arXiv:1811.03150 , J. Math. Pures App., (2020)
C. Collot, T.-E. Ghoul, S. Ibrahim, N. Masmoudi, On singularity formation for the two dimensional unsteady Prandtl's system around the axis, arXiv:1808.05967 , to appear in J. Eur. Math. Soc.
C. Collot, T.-E. Ghoul, N. Masmoudi, Singularity formation for Burgers equation with transversal viscosity, arXiv:1803.07826 , to appear in Ann. Sci. Ec. Norm. Supér. .
C. Collot, F. Merle, P. Raphaël, Strongly anisotropic type II blow-up at an isolated point, arXiv:1709.04941, J. Amer. Math. Soc., (2020)
C. Collot, P. Raphaël, J. Szeftel, On the stability of type I blow up for the energy supercritical heat equation, arXiv:1605.07337, Mem. Amer. Math. Soc., (2019)
C. Collot, F. Merle, P. Raphaël, Dynamics near the ground state for the energy critical nonlinear heat equation in large dimensions, major part of arXiv:1604.08323, Comm. Math. Phys., (2017)
C. Collot, F. Merle, P. Raphaël, Stability of ODE blow-up for the energy critical semilinear heat equation, minor part of arXiv:1604.08323, C. R. Math. Acad. Sci. Paris., (2017)
C. Collot, Non radial type II blow up for the energy supercritical semilinear heat equation, arXiv:1604.02856, Anal. PDE., (2017)
C. Collot, Type II blow up manifolds for a supercritical semi-linear wave equation, arXiv:1407.4525, Mem. Amer. Math. Soc., (2018)