Guilhem Doulcier
About me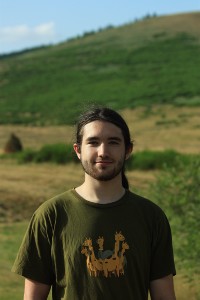 I'm an Evolutionary Biologist. I'm passionate about the interplays between ecological and evolutionary dynamics.

Current affiliation: Theory and Method in Biosciences (University of Sydney, Australia).
Research
Evolution of collective-level Darwinian properties
Philosophy of Biology
Community Ecology
Teaching
I had the pleasure to act as a teaching assistant in the Biology Department of the École normale supérieure (Paris). I collected several lecture notes in the domain of computer science, mathematics, and evolutionary theory.
Software
I am or was involved in the development of several free and open source software. I firmly believe that all knowledge should be free (as in free speech) and accessible to all. I would go as far as to say that it is a hard requirement for good science. I have no interest in working or collaborating using non-free software in a professional setting.
Contact
guilhem (dot) doulcier (at) normalesup (dot) org (PGP)